Can you help us find our 7 lost ghosts?
We love Halloween but we've managed to loose our 7 ghosts somewhere around Town.
We need your help to find our ghosts, so on Halloween we can scare your parents, we need you to help locate our ghosts in time for Halloween.
As a reward for your help, we have lots of sweets to share with anyone who can help us.  On Halloween our offices will be open from 17.00 – 19.00 for you to come and collect your reward.  download our spotting card, or pop into our offices and collect a card and bring this with you on halloween to collect your reward.  (Parents must accompany)
We also love to be scared so we are looking forward yo seeing your costumes and your tricks.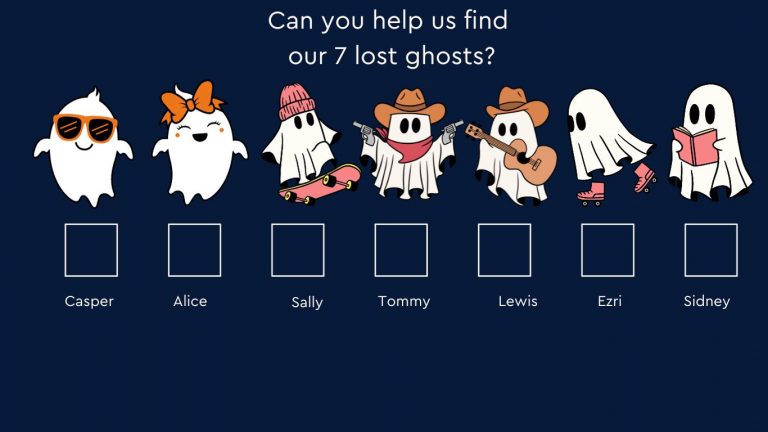 Find out how much your home is worth?
Find out how much your property is worth today with our free valuation.